In profile: Katarina Poole
Meet Katarina (Kat) Poole. She is a Research Associate at the Audio Experience Design team in Imperial College London, UK. She is passionate about everything audio and how the brain makes sense of it all.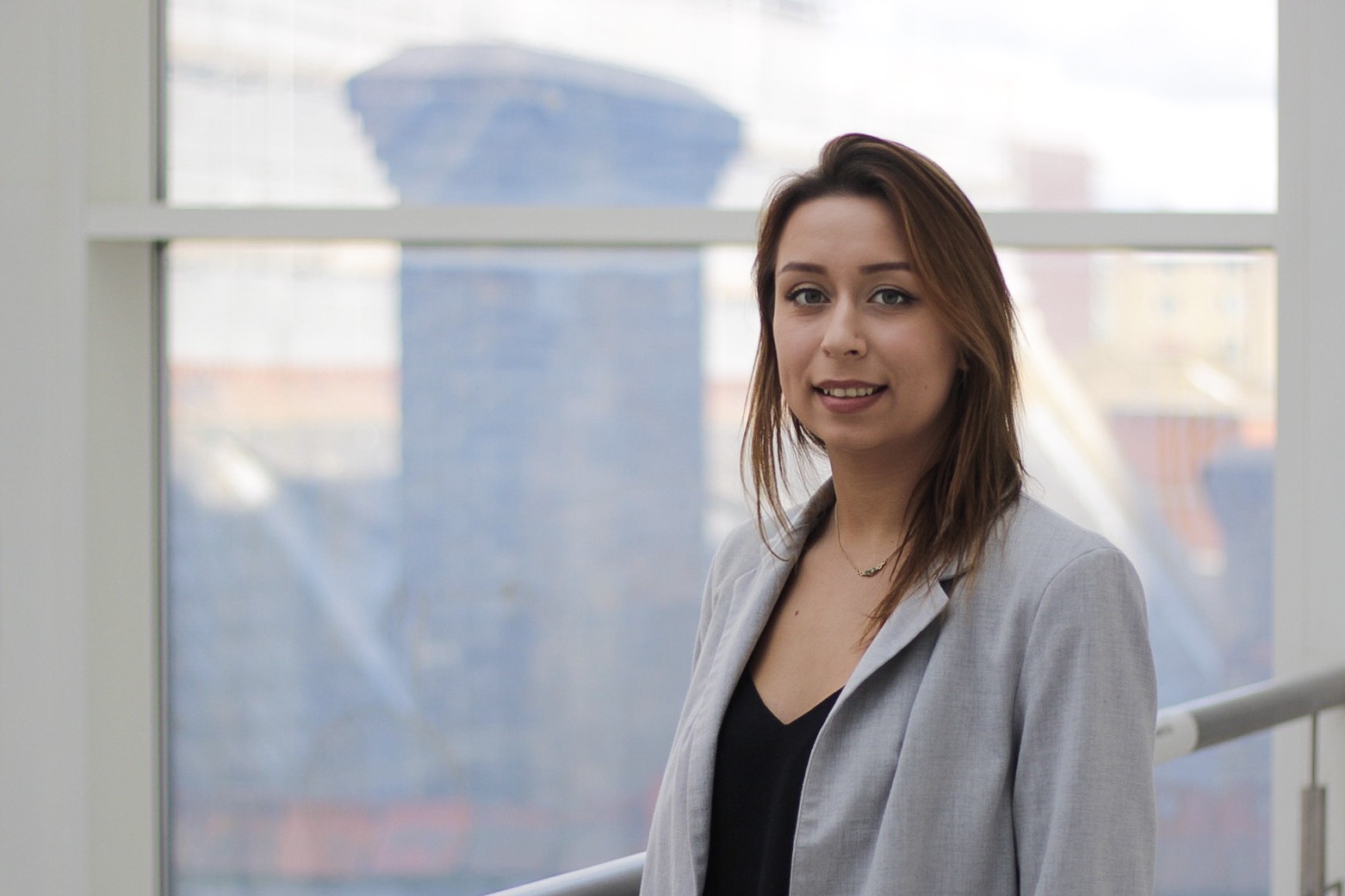 More about Kat at her website: katarinapoole.co.uk | Have a question for Kat? katarina.poole@imperial.ac.uk
Kat's work and career
What is your scientific background?
I started my journey doing an undergraduate degree in Biochemistry with Management at Imperial. Though I enjoyed it, I didn't feel that this field was for me; I ended up enjoying the neuroscience modules a lot more than anything else. Then I ended up doing an MSc in Neuroscience at University College London and loved it. In particular, I really enjoyed the lab I was doing my research project in (the Bizley lab). I realised I could combine my love of audio with science by researching auditory neuroscience. I then worked as a research assistant at Oxford College for a year working on sound localisation in hearing impaired individuals and then moved back to UCL to do my PhD in the Bizley lab. I learnt so much: from psychophysics, analysing neural data, performing neural recording, programming, 3D modelling and printing and much more. Cut to today where I've just joined the Audio Experience Design team to work on the SONICOM project!
Do you come from an academic family?
Somewhat. My mum was trained as a doctor in Russia but ended up retraining into a completely different industry, whereas my dad has a degree in physics (again from Russian) and took that into working in IT. My grandad was the biggest academic influence as he was a professor in Russia in physics.
What is a typical day like for you?
Currently, we are measuring HRTFs from the public, so one day a week in the morning I will get participants to sit within a ring of speakers and record how frequency sweeps are affected by their bodies using in-ear microphones. I also perform 3D scans of peoples' heads and shoulders which I then edit using a software tool called Blender to then run computer simulations. A lot of the day is spent coding, in Python or Matlab. This is interspersed with meetings in other projects that I collaborate on and reading journal articles to stay up to date/learn new topics.
Some musings on women in science
How do you feel the current environment is for women in science?
I think it's good, it's definitely progressing, but there's still so much left to do. There is a significant lack of principal investigators that are women in science. This definitely needs to change if we want to bring in more women in science.
What would you say to young, female audiences?
Don't be afraid to get really nerdy and passionate about the weirdest, most specific topic – there's definitely a field for it. Don't be scared to change your field, you have to do what interests you. Science is about trying to figure out how things work, and problem solving, but at the base of it, it's just a kid constantly asking 'why?' but then being able to figure it out yourself. It gives you a sense of competency that is really empowering and anything that empowers young women is a must.
Outside the lab
Besides your scientific interests, what is fun for you?
One main hobby/side-hustle I did was a lot of freelance audio engineering in the studio and also at home. I loved working with musicians (I am also a musician) and creating these live experiences for the public. This is also why I was pretty jazzed to mesh this interest into my scientific career. I also enjoy skating, whether its inline or ice skating as well as bunch of other sports such as cycling, running, and swimming. But I'm also pretty amenable to sitting in pyjamas and playing video games on a nice cosy Sunday.